Home
About INPS | Chapter History | Chapter By-Laws |
White Pine chapter will hold the 3rd Annual Native Plant Sale Saturday May 24 from 9 a.m. until 12 noon in the Arts Room of the 1912 Center at 412 East Third St., Moscow, Idaho. The sale will feature plants from this area along with a few outliers. There will be Palouse Prairie and local woodland natives, with a mix of perennial forbs, grasses, annuals, shrubs and even a few trees. You may find plants for each of the special areas of your landscape: shade, sun, moist, rock garden or xeric conditions. In addition to their inherent beauty, many plants are especially important to wildlife as they provide nectar, pollen, fruit, seed, nesting material, cover and roosting sites.

Come to the sale, bring a friend!

2014 Availability List ** as of 5/21/14 **

To volunteer, donate plants or to get more information, send email or call 208 883 2638.

Welcome to the INPS White Pine Chapter website. You can find out more about our chapter by reading through these web pages. We welcome your comments. If you would like to know more about the state organization, Idaho Native Plant Society, you can read more on the state website's About INPS page.

We generally hold chapter meetings once (occasionally twice) a month in January through May and again in the early fall. Field trips may be in any month but are primarily in the spring and summer. Please check the Current Events Calendar for our full schedule - or click here for a one-page printable agenda. Occasionally our meetings and field trips are held in conjunction with other organizations with similar interests and goals. Our meetings and field trips are open to the public and we encourage you to join us. We would welcome your ideas of possible presentation topics and field trips.

If you have a presentation you would be interested in giving to the chapter or you could lead a field trip to a special place where you have knowledge of the plants and ecosystem, please mention it to one of the officers listed on the Contact page.

Thank you for your interest and we hope to see you soon!

Follow INPS White Pine Chapter on Facebook


Follow INPS on Facebook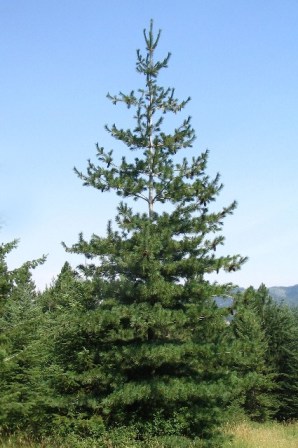 White Pine photo by Dr. Wm Hall