Home
About INPS | Chapter History | Chapter By-Laws |

President's Winter 2015 message |

Wow, what a sale! Plant Sale Chair Pamela Pavek and the Plant Sale Volunteers planned and executed to perfection! Over 1600 plants of 94 species filled the tables (and the floor space underneath) at the Arts Room 1912 Center on Saturday morning when the first customers came through the door. Although our checkout slip count registered 182 customers many customers came at the same time so the Arts Room was sometimes bulging at the seams.

Many of our Chapter members grew plants or transplanted from their gardens and woodlands; If there were a prize for the most plants grown and donated by a member this year it would go to Trish Heekin who needed three trucks to bring her well established plants (many in gallon containers). Pat and Doug Mason of Pleasant Hill Farms near Deary again provided well grown plants of popular species which were ready to pop in the garden. Kathy Hutton of Plants of the Wild in Tekoa provided additional plants which weren't going to be grown by our donors but which are often requested. In addition UI Pitkin Nursery provided some well-rooted shrub starts. Both Jacie Jensen and Malcolm Furniss were generous to let us dig and pot plants from their plantings.

Chapter plant sale growers were very generous with their time and efforts. Anyone interested in growing plants from seed for next year should let the chair know as sometimes seed can be provided. Also plant babysitters are often needed in spring as plants fill the donors' garden space or our growers need to be away from home.

Before the sale other volunteers ordered plants and created availability spreadsheets; edited and printed planting instructions, membership forms, pollinator and landscaping for wildlife documents; and created more display signs for newly listed plants. Other tasks could be listed as well so be sure to volunteer next year if you weren't able to this year.

Special thanks to 1912 Center administrator Jenny Kostroff for her help organizing and staff member Robbie for his help setting up tables and cleanup at the 1912 Center.

Welcome to the INPS White Pine Chapter website. You can find out more about our chapter by reading through these web pages. We welcome your comments. If you would like to know more about the state organization, Idaho Native Plant Society, you can read more on the state website's About INPS page.

We generally hold chapter meetings once (occasionally twice) a month in January through May and again in the early fall. Field trips may be in any month but are primarily in the spring and summer. Please check the Current Events Calendar for our full schedule - or click here for a one-page printable agenda. Occasionally our meetings and field trips are held in conjunction with other organizations with similar interests and goals. Our meetings and field trips are open to the public and we encourage you to join us. We would welcome your ideas of possible presentation topics and field trips.

If you have a presentation you would be interested in giving to the chapter or you could lead a field trip to a special place where you have knowledge of the plants and ecosystem, please mention it to one of the officers listed on the Contact page.

Thank you for your interest and we hope to see you soon!

Follow INPS White Pine Chapter on Facebook


Follow INPS on Facebook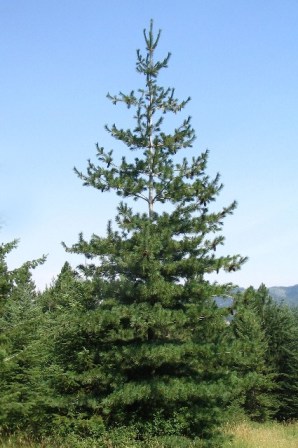 White Pine photo by Dr. Wm Hall