Home
About INPS | Chapter History | Chapter By-Laws |



Welcome to the INPS White Pine Chapter website. You can find out more about our chapter by reading through these web pages. We welcome your comments. If you would like to know more about the state organization, Idaho Native Plant Society, you can read more on the state website About INPS page.

**************************************************************************************
June 23-27, 2022 (Thursday thru Monday weekend event) INPS Statewide Annual Meeting hosted by White Pine Chapter

All information about this event which will be based at Wilderness Gateway Campground on the Lochsa River is posted on the INPS Statewide Annual Meeting webpage. It will feature group canping, field trips, dinners, and speakers for those attending. Reservation information is included on the webpage. Chairpersons Susan Rounds and Penny Morgan. **************************************************************************************

A message from our incoming chapter president Penny Morgan

Welcome, all. There is so much to learn and explore about our native plants and the ecosystems they inhabit. I greatly enjoy the people who come together in our chapter to learn more about native plants and ecosystems. Everyone generously shares their curiosity and knowledge with others.

We are looking forward to fascinating presentations. In May, we hope to host some tours of local gardens and yards to see how people have incorporated native plants to add beauty, support local pollinators, and make habitats for birds and insects. Our annual native plant sale, scheduled for May 13-15, 2022, brings out the enthusiasts in all of us. We welcome you to volunteer for the sale and other chapter activities. Learning about our beautiful native plants by watching them grow in our yards and restoration projects brings us all joy. In June, our chapter will host plant enthusiasts from across Idaho during the state-wide annual meeting of the Idaho Native Plant Society. We hope you too will join us for Plants and Natural History of Clearwater Forests, scheduled for June 23-27, 2022. As part of that meeting, we have multiple field trips planned. In addition, we will host more local field trips and presentations in late summer and fall.

In this past year, I found much solace and joy in our natural world. The native plants and the ecosystems they inhabit give us much to learn and explore. As we have now passed the winter solstice, may you too delight in moving toward spring and the awakening of plants. May you all feel very much alive and well in this new year.

Penny Morgan, 1/2/2022

We generally hold chapter meetings once (occasionally twice) a month in January through May and again in the early fall. Field trips may be in any month but are primarily in the spring and summer. Please check the Current Events Calendar for our full schedule. Occasionally our meetings and field trips are held in conjunction with other organizations with similar interests and goals. Our meetings and field trips are open to the public and we encourage you to join us. We would welcome your ideas of possible presentation topics and field trips.

New in 2020-2021 and still in 2022 spring, during the Covid-19 pandemic we chose to use ZOOM to hold our meetings virtually. See the Event Calendar for the upcoming schedule. See the WP YouTube Channel on the left navigation bar for a link to recordings.

If you have a presentation you would be interested in giving to the chapter or you could lead a field trip to a special place where you have knowledge of the plants and ecosystem, please mention it to one of the officers listed on the Contact page.

Thank you for your interest and we hope to see you soon!

Follow INPS White Pine Chapter on Facebook


Follow INPS on Facebook


Subscribe to INPS White Pine Chapter on YouTube

Subscribe to State INPS on YouTube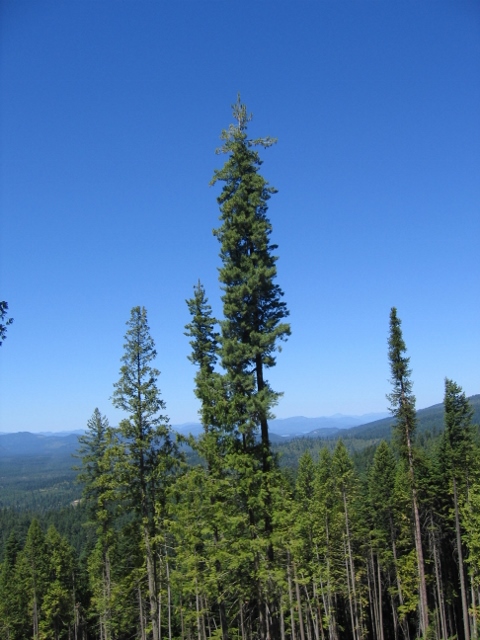 PREF Creek May 0501012: Western white pine at
Priest River Experimental Forest taken by Russell Graham.