Scarlet gilia (Ipomopsis aggregata)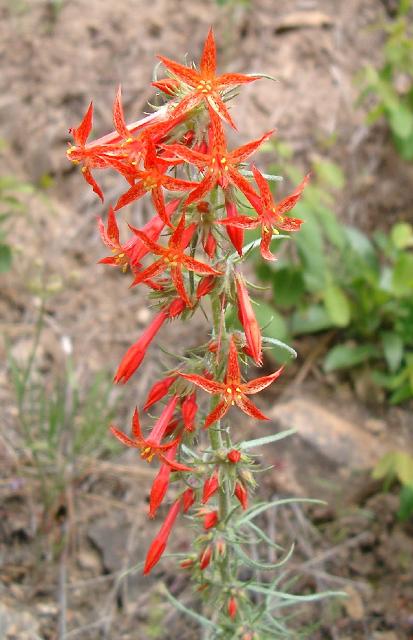 Formerly Gilia aggregata
Biennial or perennial; upright stem; sticky.
Leaves: &nbsp Basal leaves divided, a few smaller stem leaves.
Flowers: Bright red or orange-red; inflorescence mostly atop stem.
Habitat: &nbsp Dry areas, roadsides, meadows, wooded area edges.
Range: &nbsp&nbsp May be found in Washington, Oregon, Idaho (See on Moscow Mountain).

Photo taken on White Pine chapter field trip to Skyline Rd/McCroskey Park.

Wildflower photo © Nancy Miller. Photo taken 6/11/2005.
Copyright © INPS White Pine Chapter -- Created: January 30, 2009